The ancient city of Split offers a long list of things to do for all ages, including young adults. It's the perfect mix of sun and the sand, thrilling outdoor activities, fascinating history, a mouthwatering culinary scene, and hopping nightlife, with something for everyone here.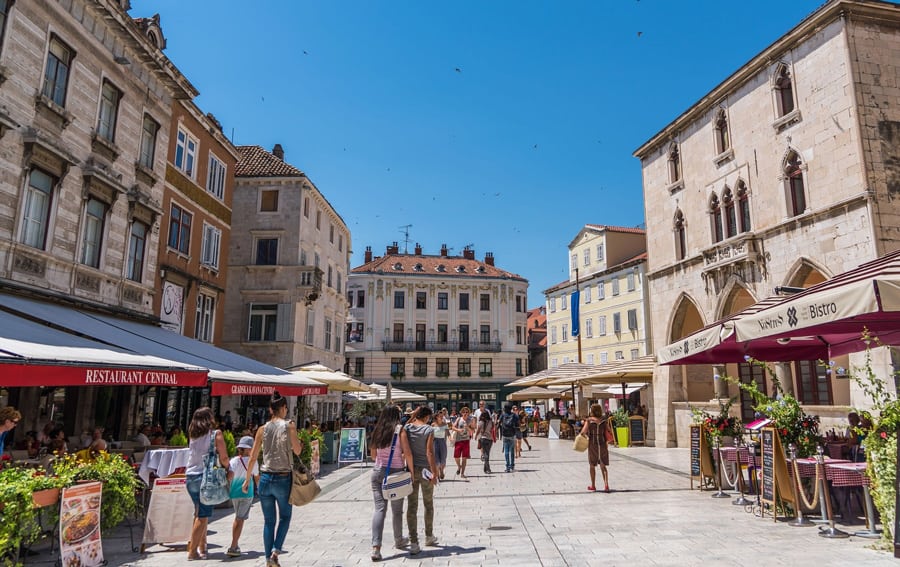 14 Best things to do in Split Croatia for young adults
1. Visit the Blue Cave on Bisevo island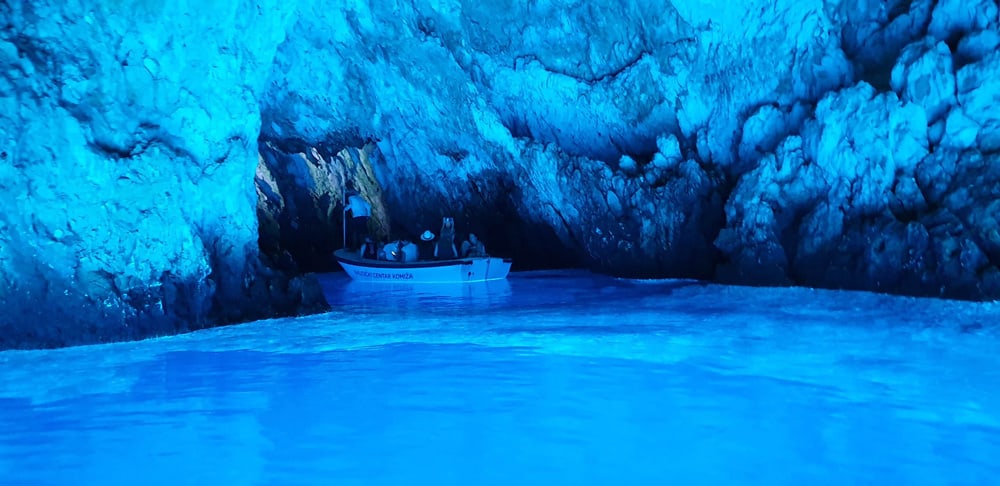 Famous Blue Cave on Bisevo island, one of the most popular boat trips from Split – without any doubt. A stunning natural wonder, it's located just 44 nautical miles from the city. At certain times of the day when the sunlight beams through a crack in the roof's interior, reflecting on the white limestone sea bottom, the cave is illuminated in a silvery blue glow.
You can't visit it on your own, the only way to experience it is by taking an organized boat tour. Our Blue Cave & 5 islands excursions will bring you there by speedboat, with the admission fee included in the cost of the tour tickets. From there, you'll hop in a smaller boat that can travel through the narrow entrance so you can marvel at the magical phenomenon that comes thanks to Mother Nature.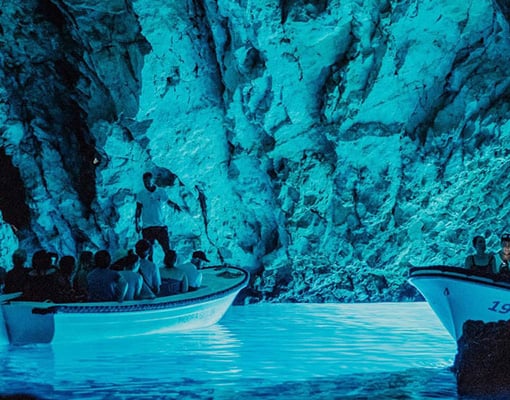 #1 Island Hopping Day Trip From Split, Croatia
Visit the Blue Cave and some of Croatia's most stunning islands and incredible natural wonders.
2. Spend the Day at the Beach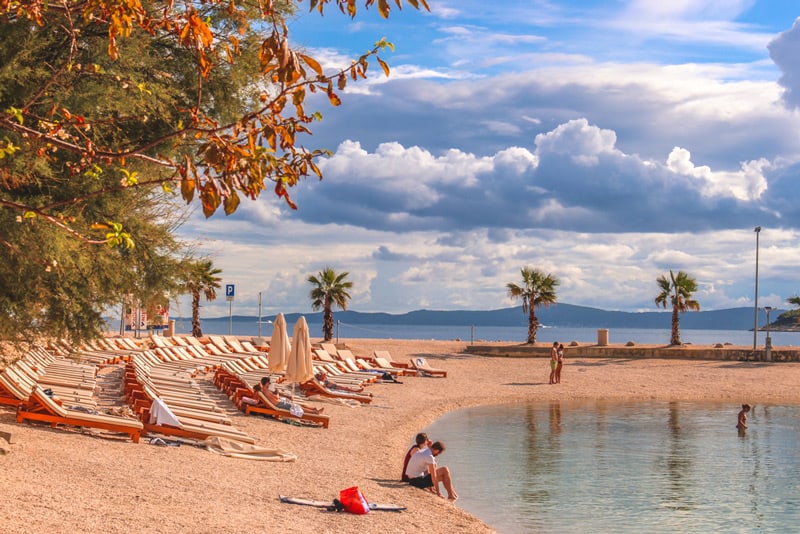 Croatia is renowned for its beaches. While most are pebbly, there are some sandy stretches, including one right in Split. By following the Riva promenade along the waterfront, passing the ferry boats, you'll find Bacvice, a small, sandy beach framed by the turquoise waters of the Adriatic, with plenty of umbrellas and lounge chairs for relaxing.
It also hosts trendy cafes and bars while offering activities like popular picigin too. You can watch the locals play or even join in. It requires some acrobatic skills with players hitting a small rubber ball back and forth, occasionally diving to save it from plunging into the water.
If you're looking for a more serene stretch away from the crowds, you can reach Kastelet in about 20 minutes on foot from the city center and there are bars right on the beach too. Kasjuni is another ideal option at the base of Marjan Hill, perfect after descending from the top when you're in need of a cool, refreshing dip.
3. Climb Marjan Hill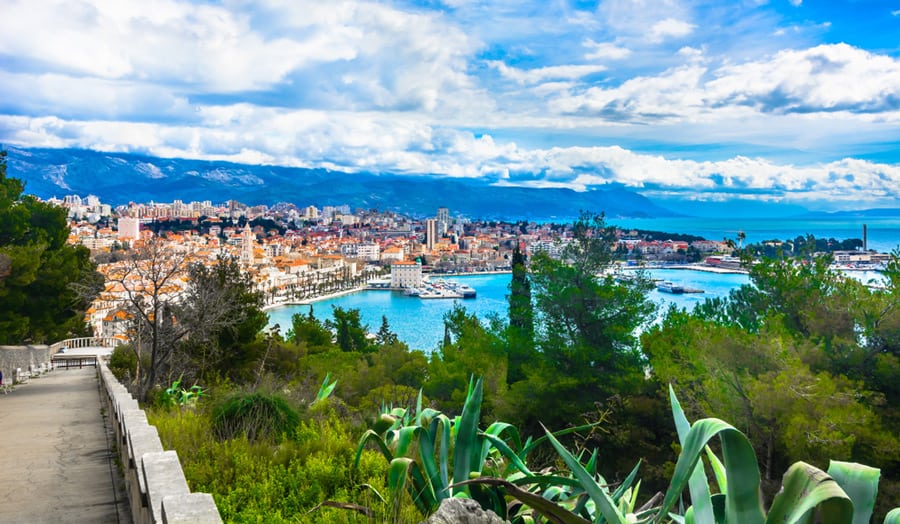 Speaking of Marjan Hill, it's located just west of the city center, with the base reached by following the Riva toward the Church of St. Francis. Follow the signs to climb the 314 steps to the top. The highest peak is known as Telegrin, with the name derived from its time as a telegraph station during the Napoleonic era.
Often referred to as the "lungs of the city" it's a fabulous blend of Mediterranean flora and sweeping vistas, with one of the best views of Split, the harbor, and nearby islands you'll find anywhere. There's also a café/bar and in the nearby forest, an old Jewish cemetery.
4. Discover the Marine Life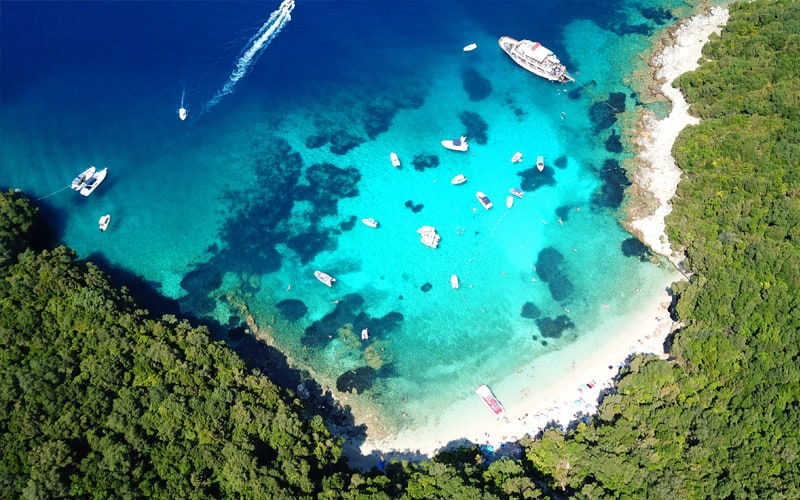 There are numerous day trips and excursions from Split, but one of the must-dos is a guided speedboat tour that offers the chance to snorkel in the crystal-clear blue waters of the Adriatic. The sea plays a big part in the culture here and there's no better way to experience it than spending time in a boat.
There are hundreds of gorgeous islands in Croatia and the area is known for its bottlenose dolphins, so while you're cruising there's a good chance that you'll spot some and they may even leap through the surf right alongside the vessel.
The sea is home to around 7,000 animal species, so it would be impossible to list them all. Just some of the other marine life you might spot include loggerhead, green, and turtleback sea turtles, seahorses, Adriatic sturgeon, ocean sunfish, and, if you're very lucky, a Mediterranean monk seal.
Combo tours are ideal as they typically include visits to several islands with a visit to the famous Blue Lagoon. Here, you can easily see all the way down to the sea floor. The shallow lagoon is located between two mall islands and Drvenik Veliki island just off the coast near Split.
It's inhabited by countless varieties of marine life and also boasts a white sandy beach for relaxing in between. Plus, there's a restaurant/bar right here serving cold beer, refreshing cocktails, and other beverages along with typical Dalmatian cuisine.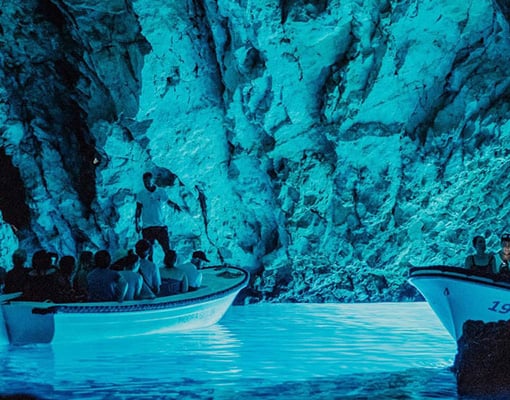 #1 Island Hopping Day Trip From Split, Croatia
Visit the Blue Cave and some of Croatia's most stunning islands and incredible natural wonders.
5. Paddle Around on an SUP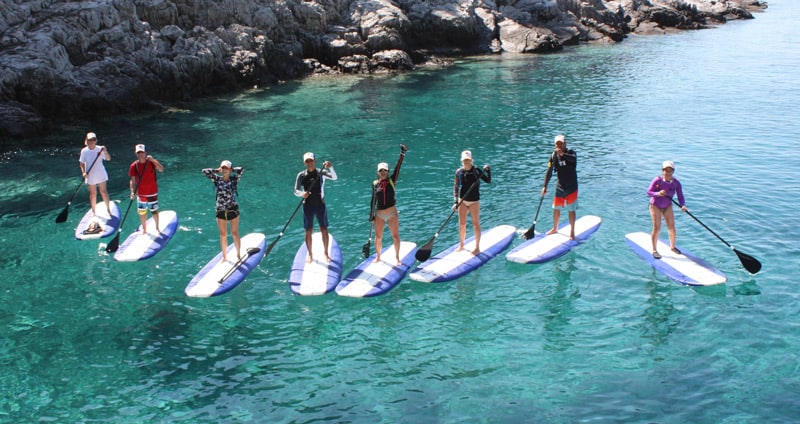 SUP, or stand-up paddleboarding, is something nearly everyone is probably familiar with now. It offers a great time out on the water as kind of a cross between kayaking and surfing. Split is an ideal place to try it if you haven't before, and those who are experienced will appreciate the opportunity to get active among the awe-inspiring scenery.
Tours are offered that include all the gear and expert instruction. If you're interested in a unique experience, consider a nighttime tour, ideal for those summer evenings. The boards even have LED lighting on the bottom so you can see below and all around as you paddle.
6. Go ATVing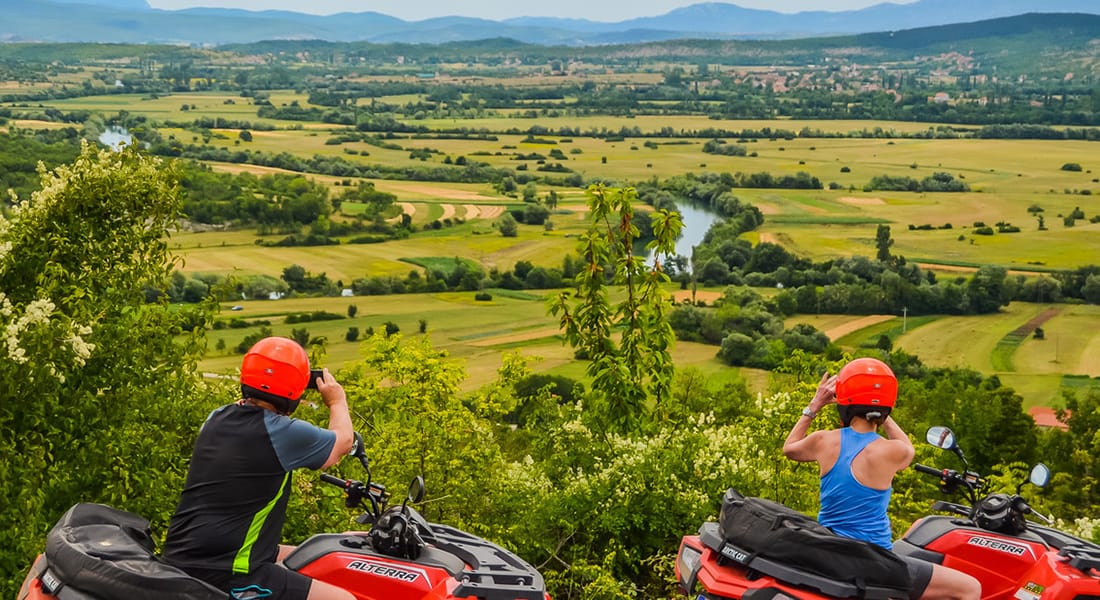 ATV tours offer an action-packed time while exploring the Dalmatian hinterland. The quad tours to Dinara, Croatia's highest mountain, are especially popular. The trails climb 1,000 meters in altitude and you'll take in tall the spectacular scenery from your own personal ATV while surrounded by rugged canyons and lush meadows.
The region is rich in archaeological finds from antiquity to the Middle Ages, providing insight into the country's fascinating past too. The Cetina River is often the finale. Incredibly scenic, here you can enjoy a swim in the clear waters that range in shades from sapphire and turquoise to emerald. A traditional BBQ or another type of lunch is often included and enjoyed right along the river.
7. Visit 'Game of Thrones' Filming Sites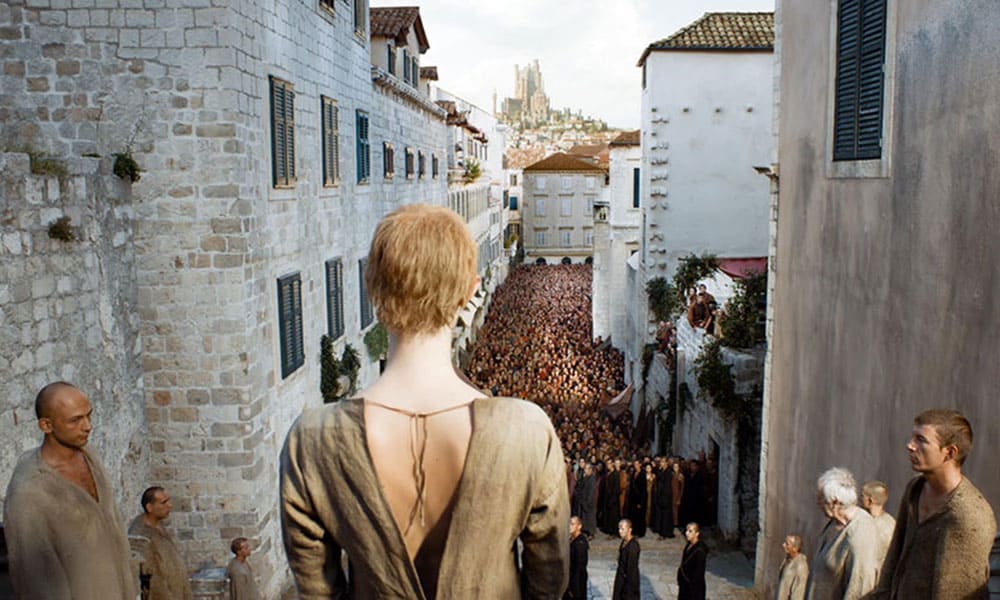 The hit series 'Game of Thrones' was shot in multiple destinations across the globe, and you'll find quite a few filming sites in and near Split. The most prominent filming location here is the basements of Diocletian's Palace. This is where Daenerys kept her dragons.
Other parts of the palace complex, including its meandering alleyways, were used for many different scenes. If you're a fan of the show you'll also want to head to Klis Village, just a short drive from the city. Klis Fortress commands attention high atop a cliff, built in the 7th-century to defend the region from Ottoman and Mongol invaders. The walled fortress was used as the city-state Meeren.
The small town of Kastel Gomilica, about 15 minutes from Split, was used to depict the city of Bravos. Arya appeared in many scenes here while searching for the many-faced God. Just over 15 minutes from the city, Zrnovnica was used for the bathing scene with the Gray Worm and Missandei in the picturesque watermill.
8. Discover Diocletian's Palace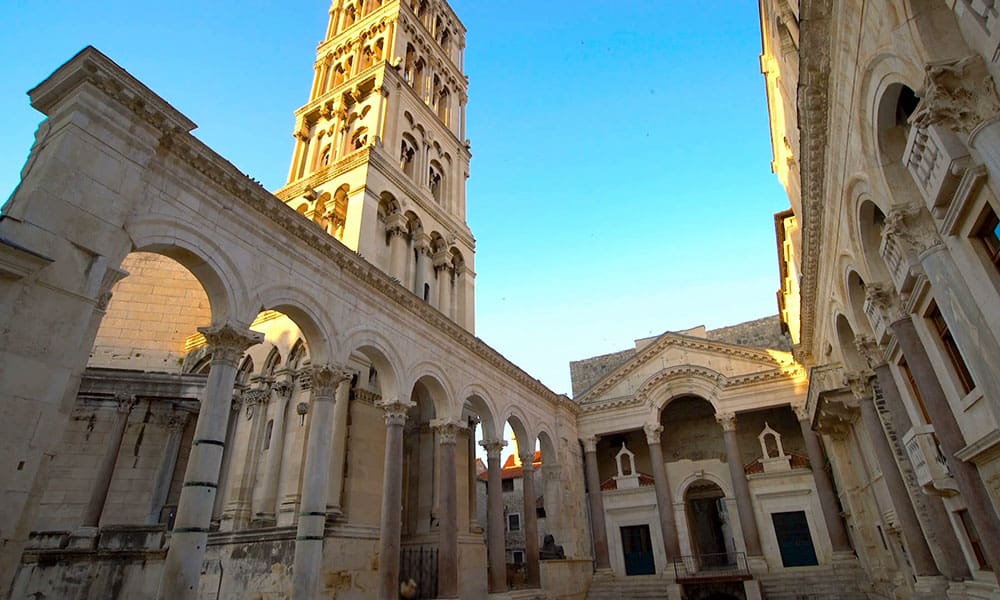 'Game of Thrones' fan or not, you won't want to miss Diocletian's Palace. It dates back to the late 3rd/early 4th-century, home to some of the most impeccably preserved Roman architecture in the world. The palace complex covers nearly half of Split's historic center with the centuries-old streets like a step back in time.
Climb the bell tower of the St. Dominus Cathedral, one of the world's oldest, built in 305 AD, for a breathtaking view from above and enjoy plenty of modern delights too. This is a hub for daily life, with the ancient buildings now housing wine bars, cafes, restaurants, boutiques, galleries, and all sorts of unique shops.
9. Explore the Markets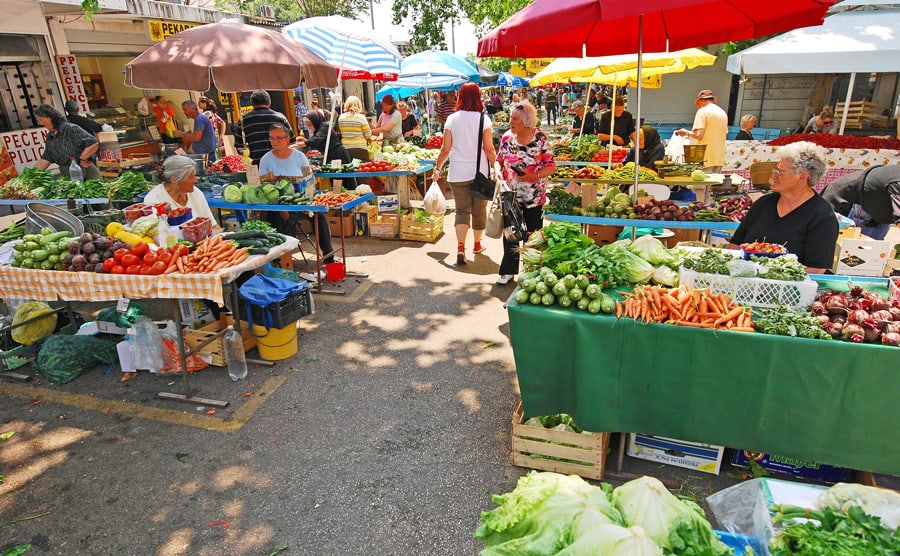 When it comes to shopping, you'd have to spend months here to experience the many venues in Split but checking out the markets is a must-do for a cultural experience that allows you to learn more about authentic daily life. Just to the east of the palace, the Green Market (or Pazar as many refer to it here), is a bustling place filled with color, activity, and every type of fresh produce imaginable.
There are herbs, fresh fruits and vegetables, cured meats, homemade cheeses, honey, sweet treats, and much more. You can also buy souvenirs, flowers, soaps, clothing, shoes, bags, and other items.
Everyone is anxious to sell, so bargaining for the best price is common. Do some haggling and you're likely to pick up some fabulous things at a discount.
10. Cheer on a Local Team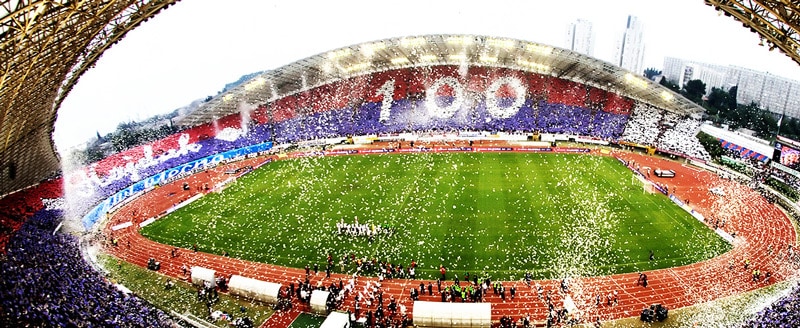 What better way to get to know the locals than to join them in cheering on their favorite team. The red and white checkered logo you'll see just about everywhere here represents Hajduk Split, the local professional football club which plays in the top tier of Croatian football as one of the most successful in the country.
The fans are very passionate – going to a match is just about guaranteed to be loud and memorable. You can purchase tickets from various sports fan shops throughout the city. Take time to do a little research beforehand, getting to know the players as well as the club rivals, and you just might make a few local friends.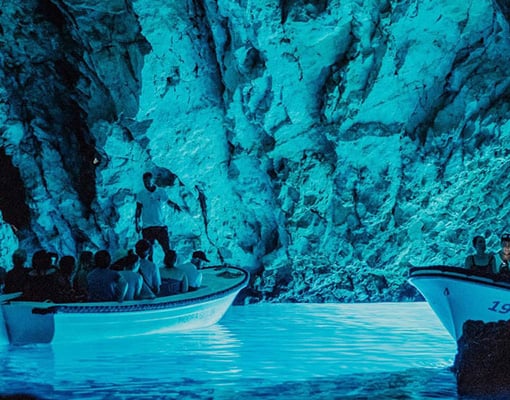 #1 Island Hopping Day Trip From Split, Croatia
Visit the Blue Cave and some of Croatia's most stunning islands and incredible natural wonders.
11. Sip Coffee While People Watching at Republic Square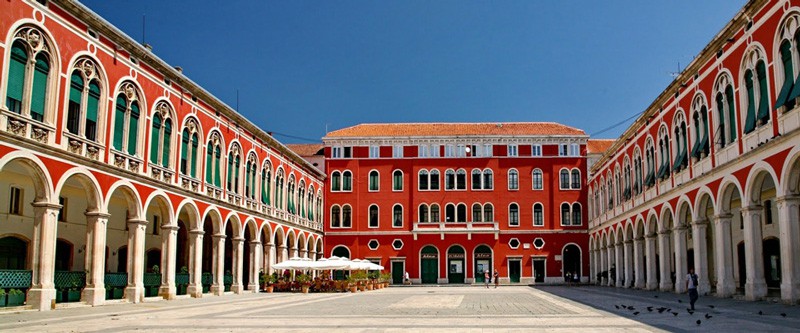 Split's historic Republic Square is one of the most recognizable places in the city. A piazza dating to the Venetian era, it has a definite Italian vibe and is surrounded on three sides by the wings of a neoclassical-Renaissance palace with elegant red walls, porticoes, and green shutters.
There's a restaurant with tables for dining outdoors beneath umbrellas and you can catch cultural events here too. Soak up the atmosphere by people watching while you sip a coffee. It's a great way to start your day in Split.
12. Try the Croatian Wine in a Wine Bar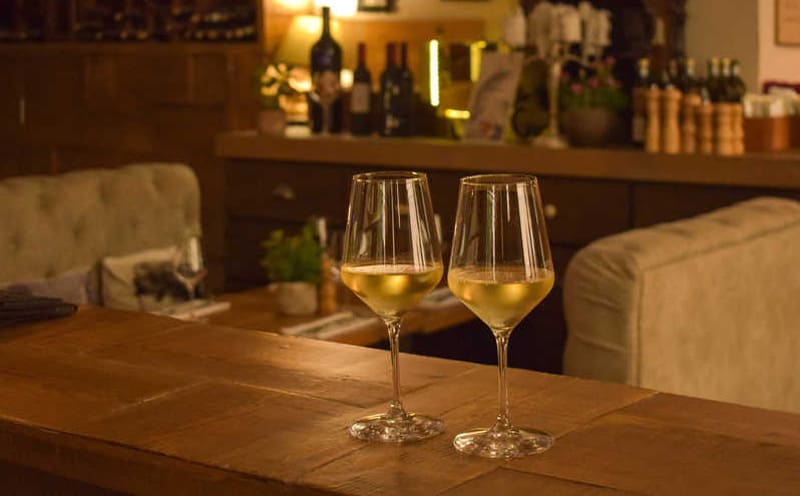 If you like wine, you've got to try the local vino. It's not easy to find outside the country as most of the vineyards here are on small properties which makes it difficult to export internationally. But you're sure to find at least one that you love with favorites like Korcula's Grk, the rich and velvety Dingac from the Peljesac Peninsula, and the light, fruity Malvasia produced in Istria.
There are many wine bars in the historic center and along the Riva promenade, so you'll have a wealth of options to choose from. Try a glass complemented with Pag cheese, a distinctly flavored sheep milk cheese from Pag Island.
13. Take a Walk Along the 'Riva' Waterfront Promenade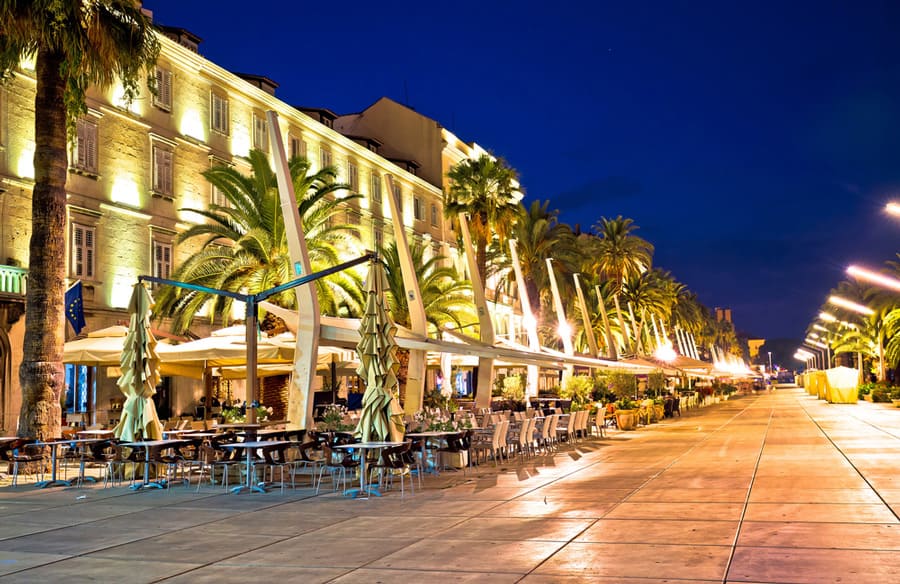 We've mentioned the Riva many times, for good reason. This is the city's waterfront promenade and it's one of the best places to hang out. It serves as a gathering place for locals and visitors alike. There are stands where you can purchase souvenirs and snacks, along with many places to relax with a glass of wine, a coffee, or enjoy a full meal.
From here, the sunsets are jaw-dropping, so you might want to plan to be here just before dusk.
14. Delve Into the Nightlife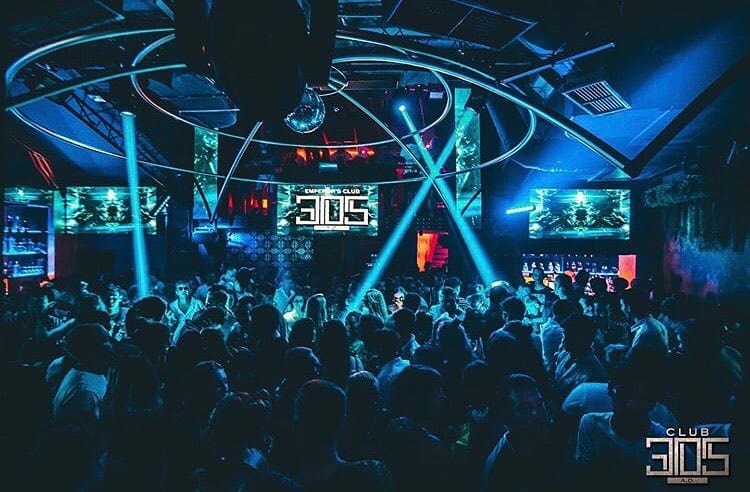 After dark, things really get hopping, which means young people will have a myriad of choices for fun. Socializing, drinking, and dancing are all popular here and you'll find thousands of café/bars along with a wealth of after-hours clubs. As many are right in the city center or close by, you can easily walk to sample several of them.
There are pub crawls that will take you to some of the hottest spots and Bacvice Beach is a popular place to party too.